The statement was adopted as an alternative to a strongly-worded resolution drafted by Palestine and the UAE that was reportedly rejected due to pressure exerted by the USFebruary 21, 2023 by Peoples Dispatch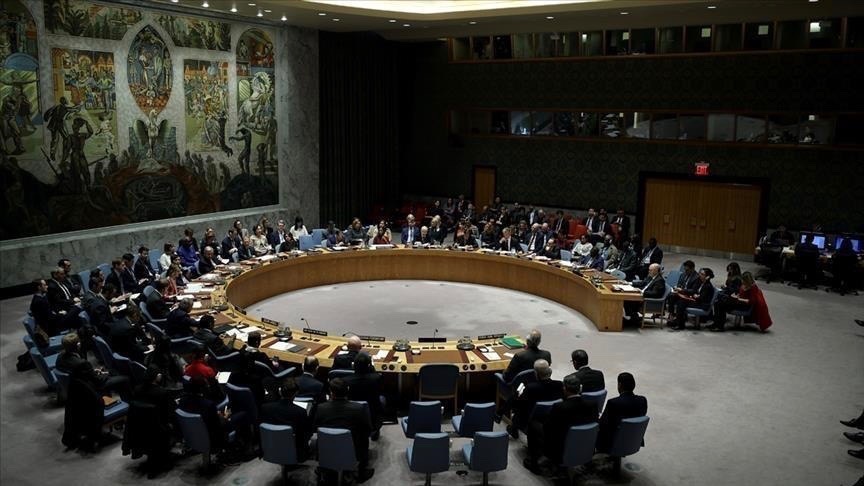 (Photo: via Anadolu Agency)
The United Nations Security Council (UNSC) adopted a "presidential statement" on Monday, February 20, expressing "concern and dismay" over Israel's announcement that the construction of new illegal settlements in the occupied Palestinian territories would continue, along with the "legalization" of its illegal outposts there.
The statement condemned all unilateral Israeli measures, such as the establishment of illegal settlements, confiscation of Palestinians' land, "legalization" of setter outposts, demolition of Palestinian homes, and displacement of Palestinian civilians, calling them impediments to peace in the region.
It also reiterated the council's position, which maintains that continued "Israeli settlement activities are dangerously imperiling the viability of a two-state solution."
On February 12, the ultra right-wing Israeli government led by Benjamin Netanyahu announced the "legalization" of nine illegal outposts in the occupied Palestinians territories and an escalation of its settlement activities. It has also increased demolition of Palestinians' homes in the occupied territories.
The statement was approved by all 15 members of the council, as an alternative to a resolution prepared together by Palestinians and the United Arab Emirates (UAE). That earlier resolution, however, was dropped, reportedly due to the pressure exerted by the US.
The resolution, if passed, would have been legally binding. The presidential statement, though rare, has no legal worth and is largely symbolic.
Riyad Mansour, Palestinian Ambassador to the UN, welcomed the statement and asked the council members for "amplified international mobilizations" against Israel's continued colonization and annexation of the Palestinian land. He warned that the situation in the occupied territories was fast approaching a "point of no return."
Speaking in support of the statement, Chinese ambassador to the UN Zhang Jun said that unilateral actions taken by Israel were "pushing the situation to the brink of spinning out of control," as reported in the UN press release. He also called on Israel to cease demolition of Palestinian houses and schools and lift the blockade of the Gaza strip.
The office of Israeli Prime Minister Benjamin Netanyahu has criticized the UNSC statement as "one-sided," claiming that it "should not have been made and the US should not have signed on to it."