Sébastien Menesplier, the leader of the National Federation of Mines and Energy, was summoned by the police for his role in organizing a strike against the unpopular pension reforms. Unions and the French left have termed it an unprecedented escalation of attacks on labor organizingAugust 26, 2023 by Peoples Dispatch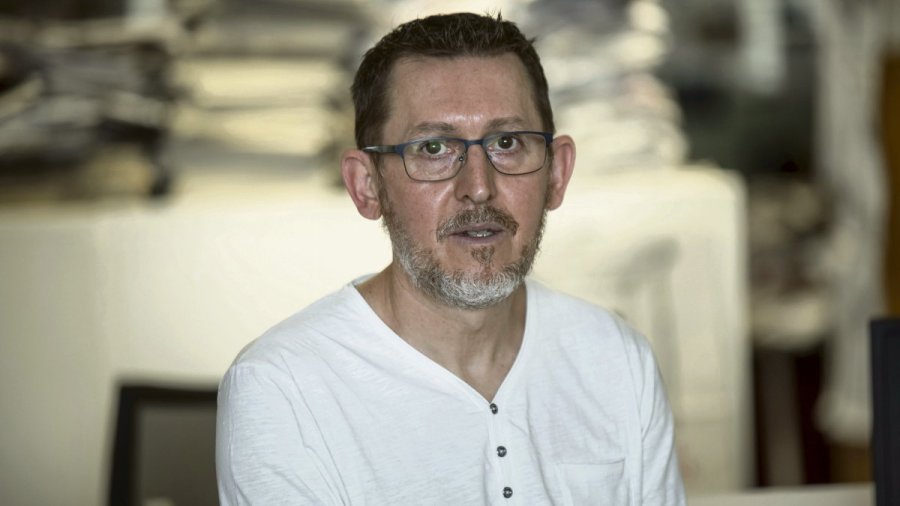 French trade union leader Sébastien Menesplier
Workers' organizations and progressive movements in France denounced the state's attempt to persecute Sébastien Menesplier, national head of the energy workers' union, National Federation of Mines and Energy (FNME), which is affiliated to the General Confederation of Labor (CGT). On August 22, CGT announced that the gendarmerie had summoned Menesplier over a strike by energy sector workers against the controversial pension reforms pushed by the Emmanuel Macron government. CGT has termed the move an unacceptable intimidation attempt and part of a larger plan of union repression. On August 24, the European Trade Union Confederation (CES) sent a letter to French Prime Minister Elisabeth Borne to denounce the persecution of Sébastien Menesplier.
According to reports, the state is trying to implicate the union leader for the power cuts faced by households in various regions on March 8, when energy sector workers went on strike as part of mass protests against the anti-worker pension reforms. The pension reforms law, undemocratically enforced by Emmanuel Macron, increased the retirement age in the country from 62 to 64 and also introduced other unpopular measures. The reforms faced massive protests from trade unions and the French left. Millions took part in over a dozen nationwide mobilizations and on many occasions, France was shut down. During those protests, on many occasions, the security forces tried to intimidate the protesters with force and violent tactics. The bid to persecute the CGT leader over the workers' strike is viewed by trade unionists as a continuation of the state's tactics of intimidation.
On August 22, Sophie Binet, the Secretary General of the CGT, said, "With the summoning of Sébastien Menesplier, the repression of trade unionists has reached a serious and unprecedented level." She also called on Prime Minister Borne to intervene immediately to put an end to this prosecution.
On August 25, the leader of the French Communist Party (PCF), Fabien Roussel, expressed solidarity with the union leader and stated that with the "indictment of Sébastien Menesplier, an unprecedented milestone has been crossed of extreme gravity. For the first time, a trade unionist is summoned personally to the gendarmerie for collective strikes."
Roussel added that Macron was targeting the CGT for the combative way in which it had fought the reforms and was targeting Menesplier as energy sector workers were in the forefront of these mobilizations. "So to attack Sébastien is to attack all of us, those who have demonstrated their opposition to the pension reform by the millions," he said.