Unions organized a country-wide strike against a bill introduced by the conservative New Democracy government in Greece. The bill seeks to increase daily and weekly working hours, among other changesSeptember 21, 2023 by Peoples Dispatch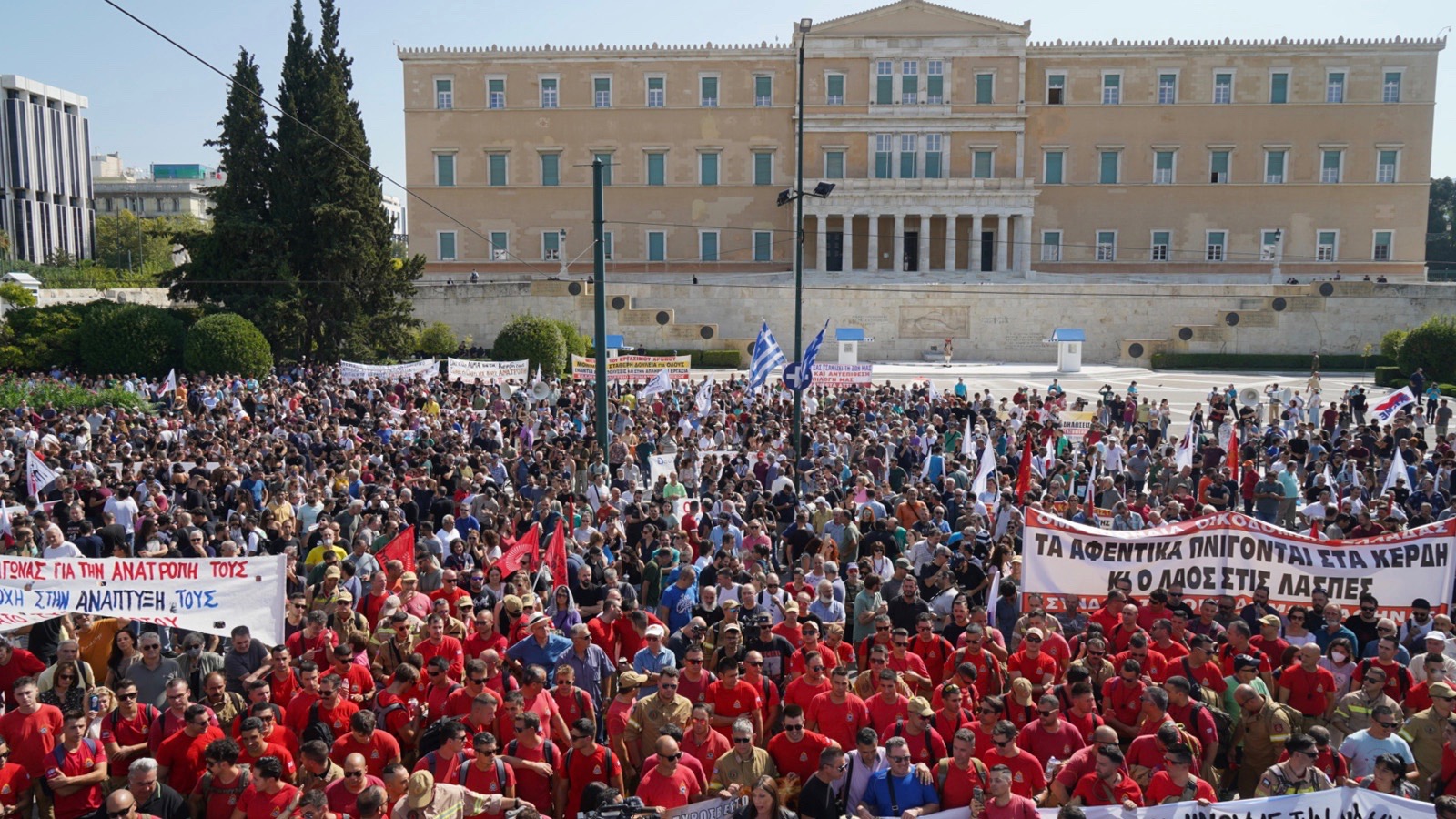 Mobilization in Athens. (Photo: via 902.gr)
Greek workers organized major mobilizations across the country on Thursday, September 21, as part of a national strike denouncing an anti-worker bill introduced by the conservative New Democracy (ND) government. The bill seeks to increase daily and weekly working hours, among other changes. Workers affiliated to the All Workers Militant Front (PAME) and other unions in a variety of sectors joined the demonstrations.
In Athens, a massive mobilization by thousands of workers demanding the withdrawal of the bill culminated in the Syntagma Square. Major rallies also took place in the cities of Thessaloniki, Larissa, Patras, Ioannina, Corfu, and Katerini.
The Communist Party of Greece (KKE) and Communist Youth of Greece (KNE) have expressed support and solidarity with the protesting workers. Meanwhile, the leadership of the General Confederation of Greek Workers (GSEE) has been criticized by its federating unions and members for not giving an official call to join the strike.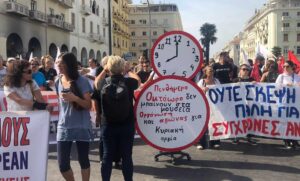 According to reports, the new bill pushed by the Ministry of Labor seeks to extend the number of daily working hours from eight to 13 and enables employers to implement a six-day work week if needed. As per the provisions of the bill, an employee can be fired within the first year of work without warning or remuneration. It also imposes fines and a six-month jail term for work stoppages and strikes. Working class sections have denounced the bill as a tool to implement modern slavery in Greece at a time when a significant section of the population is devastated by the deadly wildfires and massive floods that occurred in the last two months.
Participating in the mobilization in Syntagma on Thursday, KKE General Secretary Dimitris Koutsoumpas told the press, "Today, a resounding response is being given throughout the country by the labor-trade union movement against the government, the state, the big employers, the compromised leadership of the GSEE, who pushed the anti-labor bill, which is currently being discussed in Parliament."