The Palestinian Authority, the BDS movement, and activists around the world condemned the exclusion of Israel from the UN Secretary General's annual "list of shame." The list includes parties and states who recruit and use children, kill and maim them, commit sexual violence against them, or attack schools and hospitals June 29, 2023 by Peoples Dispatch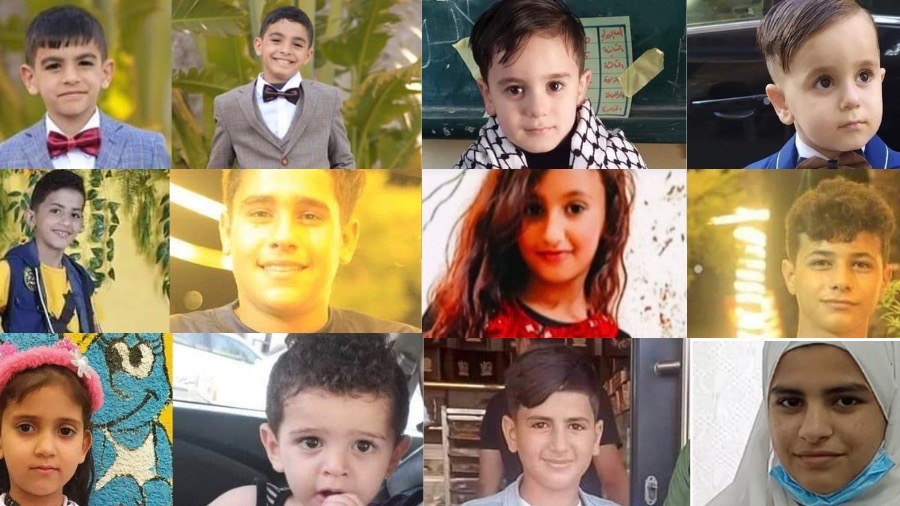 Palestinian children killed by Israeli gunfire. (Photo: Wafa)
The Palestinian Boycott, Divestment, Sanctions (BDS) movement in a statement on Tuesday, June 27, condemned UN Secretary General António Guterres' failure to include Israel in his annual "list of shame" despite acknowledging its widespread crimes against children in the occupied Palestinian territories.
The statement notes that Guterres "has ignored the call from numerous human rights groups and refused to add Israel's occupation army to the list" of parties endangering children in "armed conflict."
Guterres submitted this year's report to the UN Security Council on June 22. It includes parties who recruit and use children, kill and maim them, commit sexual violence against them, or attack schools and hospitals. It also lists countries and parties which hamper disbursal of aid to children in any way.
Palestinian Authority also questioned the exclusion of Israel from the list.
The deliberate exclusion of other countries in this year's list has also invited criticism. For example, the list includes Russia for the first time. However, it excludes Ukraine which is accused of similar crimes.
The report notes that there were 24,300 violations against children across the world in 2022. Democratic Republic of Congo, Israel and occupied Palestinian territories, and active conflict zones in Syria, Afghanistan, Ukraine, Yemen and Somalia had the largest number of verified violations.
Israel is one of the worst violators against children
BDS National Committee, a coalition of Palestinian civil society organizations leading an international movement of boycott and sanctions against Israel to force it to end the occupation of Palestine, noted that despite being one of the worst violators against children for decades, Israel has never been on the list.
The report acknowledges that at least 42 Palestinian children were killed and at least 933 others were injured by the occupying Israeli forces in 2022, the highest in the last 15 years. The BDS statement says that "apartheid Israel's occupation forces" have already murdered at least 31 Palestinian children this year.
"How many more will Israel kill with impunity before the UN ends its racist double standards and holds Israel accountable?" the statement asks.
"The BDS National Committee (BNC), the largest coalition in Palestinian society, condemns in the strongest terms this blatant colonial hypocrisy."
Israeli forces have repeatedly bombed and demolished schools in occupied Gaza and the West Bank apart from killing children in indiscriminate firing and raids. Israel tries to ward away criticism by calling such incidents "collateral damage" and no one is held accountable in most of the cases.
According to estimates provided by Defense of Children International Palestine (DCI-P), more than 1,000 Palestinian children have been killed in numerous air raids carried out by Israeli forces inside besieged Gaza since 2005. During the recent Israeli raids in Gaza in May, at least seven Palestinian children were killed.
More than 2,270 Palestinian children have been killed by Israeli forces in all the occupied territories since 2000, according to DCI-P. Thousands others have been injured or maimed.