Aletha Adu Political correspondent
@alethaadu Wed 4 Jan 2023 by https://www.theguardian.com/
Paul Nowak warns action could be stepped up as he urges Rishi Sunak to facilitate pay negotiations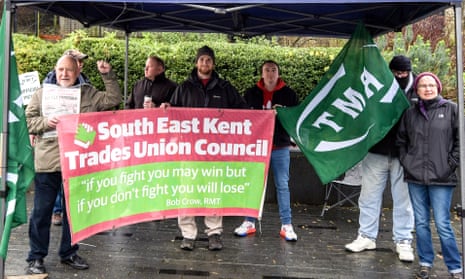 The general secretary of the TUC has raised the prospect of stepping up industrial action this year, saying coordinated strikes "make absolute sense".
Paul Nowak, who recently took over as Britain's top union leader, also urged Rishi Sunak to take responsibility, "step up to the plate" and facilitate pay negotiations instead of continuing to use the government's pay review bodies as a "human shield".
"I think he [the prime minister] has forgotten the value of sitting down and reaching an agreement and taking ideas from people outside his own cabinet," Nowak said.
It comes as the members of the Rail, Maritime and Transport union at Network Rail and 14 other train operators stage the second day of their first 48-hour strike of the year. On Thursday, train drivers who are members of the Aslef union will strike for 24 hours, the middle day between the two phases of RMT action.
Much of Britain's rail network will not be operating, with about a fifth of trains expected to run, leaving only a skeleton service for many commuters.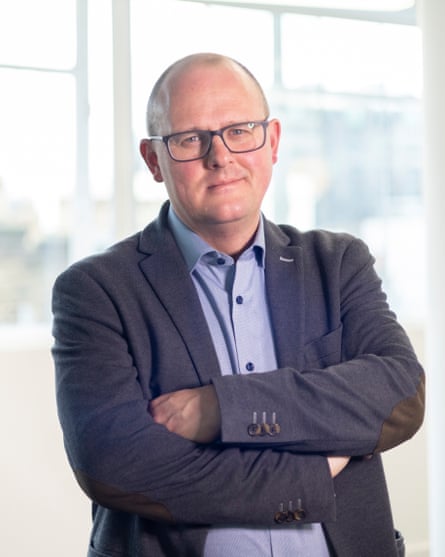 "It's a really difficult decision for any worker who takes strike action, they do lose pay, they don't get to deliver the services that they're proud to deliver," Nowak said.
"So my responsibility the responsibility of our unions, is when members take that difficult decision, we have to make sure that that action is as impactful as possible, and as effective as possible."
When asked if coordinated strike action with other unions and sectors would be a method of maximising impact, Nowak added: "I think it absolutely makes sense, for example, in education and in health, where you've got a number of different unions for unions to talk to each other about how we support each other coordinate our action." But he suggested it did not necessarily mean all public sector workers would strike on the same day.
In a letter to Sunak on Wednesday, Nowak described public services as being in crisis after years of "underfunding and understaffing", prompting experienced but demoralised public sector workers in sectors including schools and hospitals to consider quitting.
Urging Sunak to lead pay negotiations, the union chief said: "The government has been using the independent review bodies as a human shield – and I think is in real danger of discrediting those bodies. When those bodies met and made their recommendations, we didn't have inflation running at 10-11%."
Downing Street has previously said there was no need for the prime minister to get personally involved in the issue and it was not for the government to get involved in negotiations on pay.
Nowak believes the public is fully aware of who is responsible for the ongoing strikes. In an interview with the Guardian before starting his new role, he said: "The government is going to have to take responsibility. The public will clearly identify where the responsibility lies.
"Maybe they'll try and brazen it out until the spring and to the budget but I just don't think our members are going to sit quietly waiting for that to come. I don't think promises of jam tomorrow will cut it with people."
But some fear the strikes are undermining public confidence and trust in the railways. Anthony Smith, the chief executive of Transport Focus, said: "[The strikes] will undermine the revenue coming in, which underpins ongoing investment, which is key to the development of transport services. If people think I'll try and buy a car instead … they will not return to travelling by train."