The UK armed the Shah's "autocracy" and directly aided his brutal security service in the decades leading up to the 1979 Islamic Revolution, declassified files show.
8 NOVEMBER 2022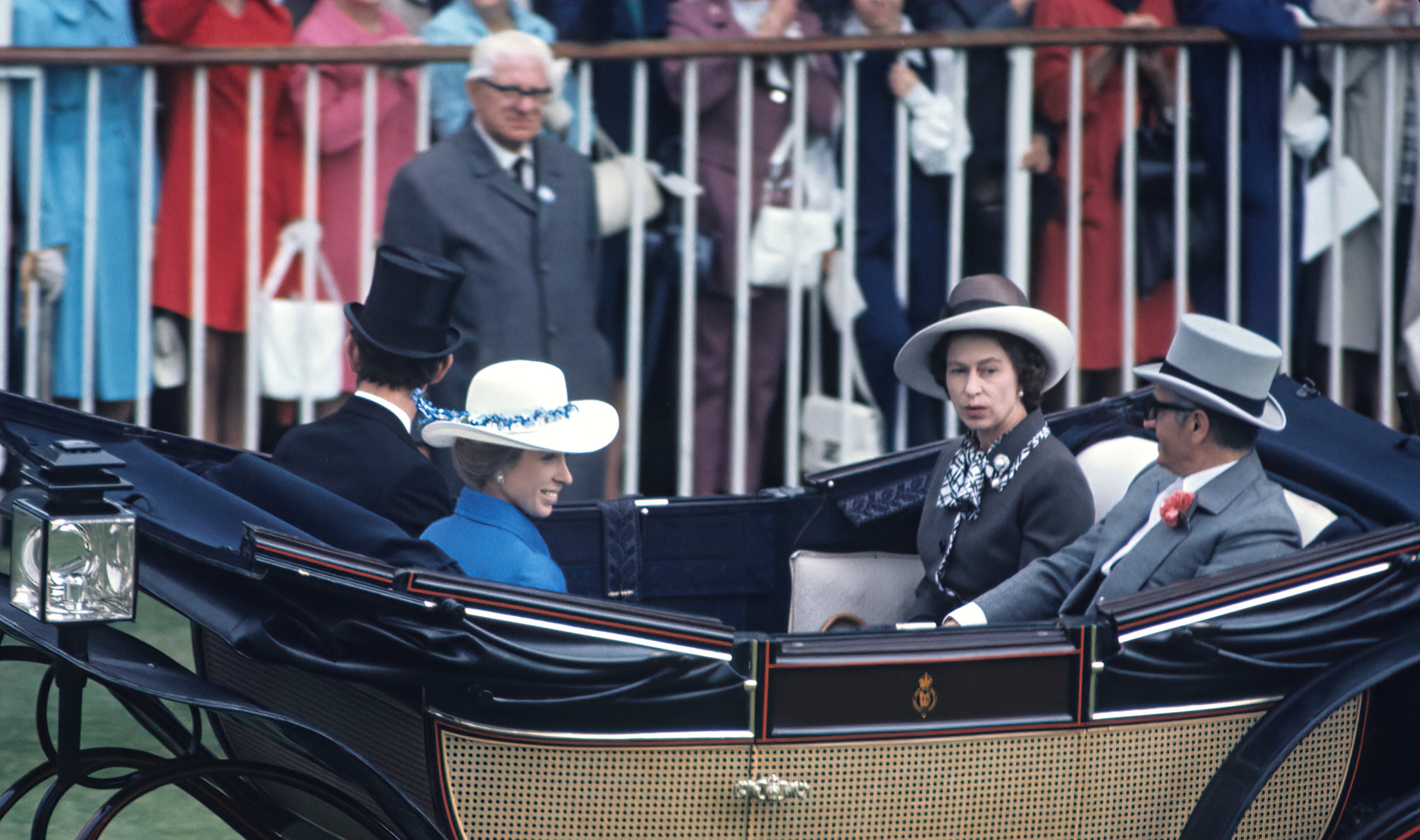 The Shah of Iran (right) arrives at Ascot racecourse with Queen Elizabeth, Prince Charles and Princess Anne in 1972. (Photo: John Scott / Getty)
After the UK helped overthrow Iran's government in 1953, the Shah became the biggest recipient of UK arms exports in the world
Whitehall helped prop up his regime with army, airforce and navy training teams
UK Foreign Office gave propaganda support to SAVAK, Iran's security police, as it held thousands of political prisoners
"Iran is an autocracy and all power flows from the Shah", the British Ministry of Defence (MOD) wrote in an internal file of April 1975. At the time, the UK had an array of military training teams in Iran and a contract to sell its ruler, Mohammad Reza Pahlavi, over 1,500 tanks.
Before the 1979 Islamic revolution swept the Shah's power away, his extremely repressive regime had been one of Britain's closest allies in the Middle East for a quarter of a century.
It is something many Iranians, now demonstrating against another autocratic regime in Tehran, have never forgotten.
British ambassador Peter Ramsbotham recognised in 1973 that the Shah was "effectively a dictator". The year before, he told London that Iran's ruler was "becoming increasingly autocratic… and every year the Shah is taking more power into his own hands".
The Foreign Office was so aware of the true nature of their client that one senior official thought the Shah "may be moving towards megalomania".
None of this mattered. The UK supported the Shah's army precisely since it was an "instrument of that power". "By our standards", the MOD noted, the Iranian army "is essentially feudal in both its loyalties and attitudes". "The word of the Shah is gospel", it stated.
Iran under the Shah had the advantage of being Britain's biggest customer for arms exports in the world. Not only tanks, but destroyers, support ships, armoured vehicles and ammunition were also supplied.
"The benefits to the United Kingdom of our arms sales to Iran are enormous and we must continue to reap them", Ramsbotham's successor, Anthony Parsons, noted.
Whitehall promoted the very survival of the dictator. The Imperial Guard of the Iranian army, which was responsible directly to the Shah, had a battalion of the Chieftain tanks Britain had supplied to the country.
The UK's Commissioning and Advisory Team (CAAT) – as the military training team was known – was even based in the same building in Lavizan, in northeast Tehran, as the headquarters of the Iranian army.
Other services were also there. An RAF wing commander was attached to the Iranian air force "to give ground to air advice" and there was also a small Royal Marines advisory team assisting Iran's navy "in the formation of a Marine Commando".