Ever since NATO's invasion of the country in 2011, Libya has seen an almost complete deterioration of the rule of law, with armed groups in control of different parts of the countryMarch 28, 2023 by Peoples Dispatch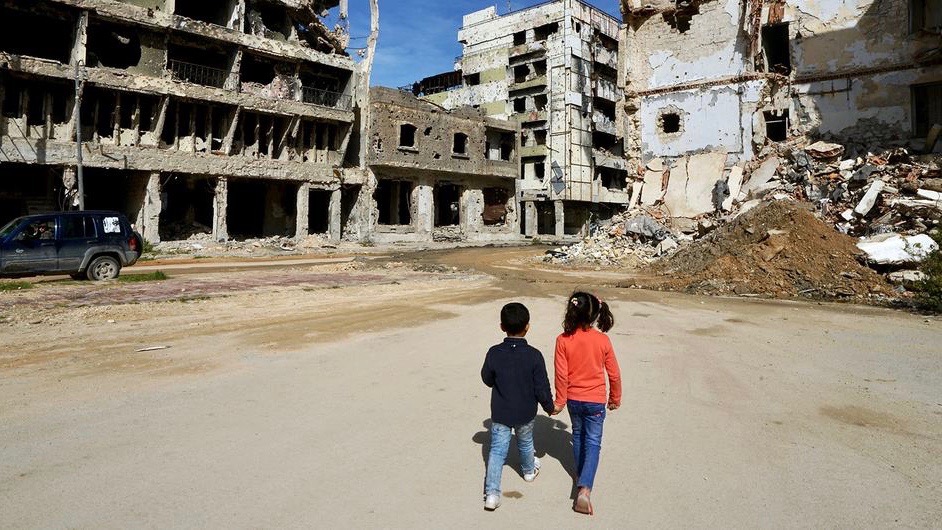 (Photo: UNOCHA/Giles Clarke)
The UN-appointed Independent Fact Finding Mission (FFM) in Libya released a report on Monday March 27 on the human rights violations that have taken place in the country since 2016. According to investigators, the European Union and its member countries have provided monetary and material aid to Libyan authorities and armed militias that have been responsible for widespread human rights violations including war crimes and crimes against humanity.
The report points out that to quash dissent and to exploit vulnerable migrants, Libyan authorities have used various illegal means such as arbitrary detention, torture, rape, murder, enslavement, enforced disappearances, and sexual slavery of women.
The report is based on hundreds of interviews with migrants and witnesses conducted by the FFM, which was first constituted by the UN Human Rights Council in 2020 to investigate all human rights violations in Libya since 2016. The mission's mandate ends on April 4 this year.
Ever since the NATO-led invasion of the country in 2011, Libya, once a relatively prosperous and peaceful country, has been witnessing a war between different armed factions backed by various regional and global players. The war and destruction have significantly eroded rule of law, and various armed groups now openly operate throughout the country.
The report notes that, at a time "when the human rights situation in Libya is deteriorating, parallel state authorities are emerging and the legislative, executive and security sector reforms needed to uphold the rule of law and unify the country are far from being realized."
Libya has also emerged as a hub of human trafficking in the region. Every year, thousands of migrants from Africa and other parts of the world are brought to Libya with the prospect of transiting them to Europe. The report notes that more than 670,000 migrants from over 41 countries were present in Libya between July 2022 and March this year alone.
The report underlines that the EU countries have developed a coordinated mechanism with Libyan coast guards where they pay and provide assistance to them, so that Libyan authorities will detain the thousands of migrants caught attempting to cross the sea and keep them in prolonged arbitrary detention.
The report notes that "based on the substantial evidence and reports before it, the Mission has grounds to believe that the European Union and its member states, directly or indirectly, provided monetary and technical support and equipment" to the Libyan authorities that were "used in the context of interception and detention of migrants."
Every year, hundreds of migrants are killed by drowning or go missing in the Mediterranean Sea, between the EU's harsh Mediterranean policies and the efforts of the Libyan coast guards.
The FFM report also elaborates on the political deadlock in the country and the failed attempts at establishing peace and holding elections.