28th September 2023 by https://wrp.org.uk/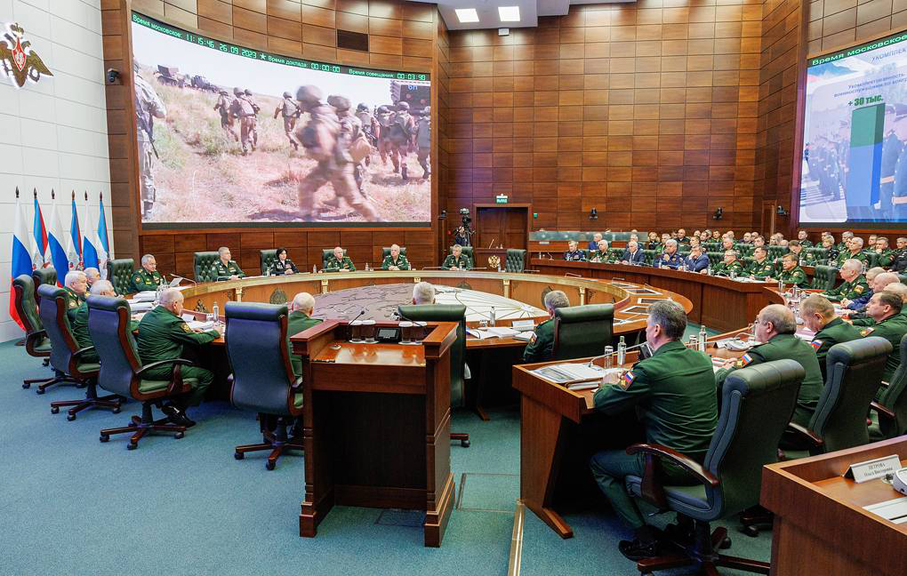 Iran's full-scale involvement in BRICS' activities was the focus of a telephone call between President Vladimir Putin of Russia and President Ebrahim Raisi of Iran, the Kremlin press office said on Tuesday.
The statement from the Kremlin said: 'Ebrahim Raisi gave thanks for supporting Iran's application for BRICS membership. The sides discussed steps to ensure Iran's smooth integration into the association's full-format activities taking into account Russia's presidency in 2024.
The phone call was initiated by the Iranian side.
The decision on admitting Argentina, Egypt, Ethiopia, Iran, Saudi Arabia, and the United Arab Emirates was made at the organisation's August summit in Johannesburg.
The countries will become official members of the organisation effective January 1st, 2024.
Meanwhile, Finland has ruined its neutral status and reputation and joined the 'anti-Russian project of the United States,' Russian Foreign Minister Sergey Lavrov said after a meeting Tunisia's visiting Foreign Minister Nabil Ammar in Moscow on Tuesday.
Lavrov said: 'I am surprised at the speed with which Finland has ruined its neutral status and its reputation and joined the United States' anti-Russian project.
Lavrov described Finnish Foreign Minister Elina Valtonen's statement to the effect that Russians should pay 'a price' for what was happening in Ukraine as 'absolutely boorish.'
Lavrov continued: 'Once again, I would like to emphasise that Finland is making seven-league strides towards joining the frontrunners of the West's anti-Russian, Russophobic campaign.
'Valtonen, apparently is still an inexperienced diplomat, for she stated outright why these sanctions are being imposed: to harm ordinary people.
'Accordingly, as she said, the price for waging such a war must be paid by the Russian people, so she wants the Russian people to rise up in revolt against their own government.'
The administration of US President Joe Biden should give a thorough response to each and every point of journalist Seymour Hersh's investigation into the Nord Stream explosions, Russian Foreign Ministry Spokeswoman Maria Zakharova said.
Zakharova said: 'Hersh's investigation is bigger than the Watergate scandal. American presidents have never gone so far. The Biden administration is obliged to give a thorough response on all points.'
In his latest article, Hersh said that the US blew up Nord Stream for fear of losing influence over Germany and Europe. An unnamed US official also told the publicist that Washington targeted the Nord Streams because it felt it could easily deny involvement.
On September 27th, 2022, Nord Stream AG reported 'unprecedented damage' on three strings of the offshore gas pipelines of the Nord Stream system.
Later, Swedish seismologists said they had identified two explosions on the route of the Nord Stream pipelines on September 26th, 2022.
Following the incident, the Russian Prosecutor General's Office initiated a criminal case on charges of international terrorism.
Germany, Denmark and Sweden announced national investigations, but refused to involve Russia.
Hersh wrote in his article that explosive devices were placed under the gas pipelines in June 2022 by US Navy divers with the assistance of Norwegian specialists.
Ukraine has lost more than 17,000 soldiers so far this month, Russian Defence Minister Sergey Shoigu told a ministry board meeting. According to him, Kiev lost three Western-made tanks, including two German Leopards and a British Challenger.
The Defence chief also said that Russian troops had advanced in the Kupyansk direction as he announced plans to improve the combat capabilities of the country's airborne troops as well as the Eastern and Southern military districts.
Shoigu added: 'Russian battlegroups persevere with active efforts to defeat the enemy.
'Among other things, in the Kupyansk area, the control zone near the settlements of Sinkovka and Petropavlovka has been significantly extended.
'This month, over 17,000 soldiers, more than 2,700 weapons and military equipment units, including seven US-made Bradley fighting vehicles, 77 US M777 howitzers, 51 self-propelled howitzers made in Germany, France, Poland and the United States as well as two German-made Leopard tanks and a British-made Challenger tank have been eliminated.'
According to Shoigu, the Ukrainians have sustained heavy military losses along the entire line of engagement.
Despite the counteroffensive's lack of any tangible results, the United States and its allies continue to send arms to Ukraine, while the Kiev regime 'has been sacrificing untrained troops in senseless attacks, to slaughter'.
He stated: 'Such shameless actions by the West and its minions in Kiev are only bringing Ukraine to the brink of self-destruction.'
A new airborne regiment of the Tula Airborne Division began to carry out combat missions earlier in the year, Shoigu said, and the formation of another regiment of the Ivanovo Division is in its final stages and the 104th Airborne Division is about to be created.
This year, Russia's airborne troops have received more than 2,000 military hardware units and 5,500 pieces of equipment in the form of landing gear and parachute systems.
He said: 'In general, the implementation of drafted measures for the airborne troops will make it possible to increase their combat potential by 1.3 times by the end of the year, while their fire power will grow by 20 per cent.
'While the military and political situation is trending in the wrong direction in the eastern strategic direction, troops of the Eastern military district have been increasing operational and combat training activities.'
He recalled that the Pacific Fleet manoeuvers, involving more than 11,000 mariners and 67 warships and auxiliary ships, were held in June.
In July, Russia and China conducted joint exercises in which 12 vessels and 38 aircraft and helicopters took part, and the Finval-2023 drills involving some 10,000 personnel took place in September.
Before the end of this year, 26 activities will be held in the Eastern military district in conjunction with the delivery of 1,200 of the latest armaments.
A total of more than 170 activities will be held in the Southern military district this year, with troops receiving 5,500 cutting-edge weapons and weaponry systems.
According to Shoigu, the Defence Ministry plans to open another eight training centres, bringing their total number nationwide to 128.
He concluded: 'As a result, they will have representation in 75 Russian regions.'