3 Apr, 2021 by https://www.rt.com/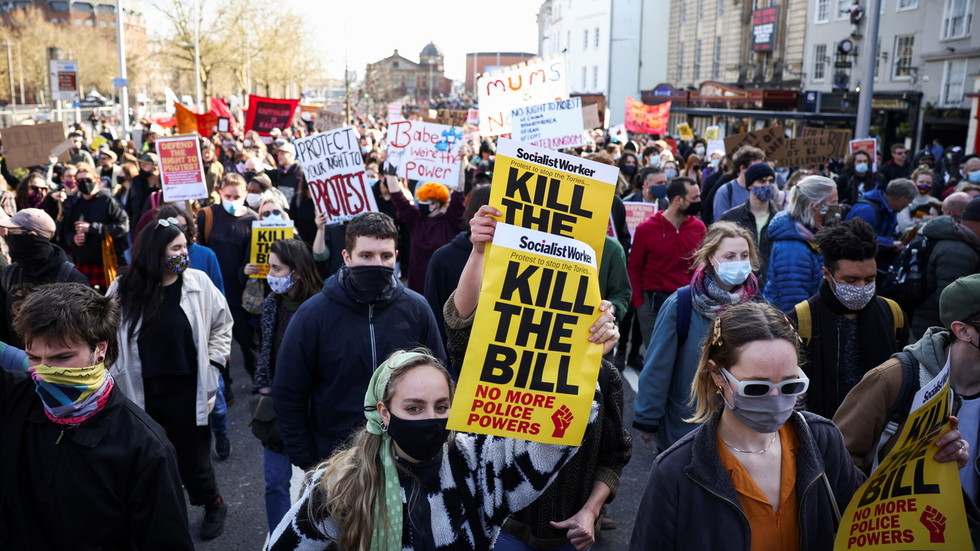 Protests in the UK over proposed legislation that would crack down on public demonstrations have led to ten officers being injured and dozens people arrested, according to police, who describe the event as a "policing operation."
"Today's policing operation is still ongoing and arrest numbers may rise, but at this time, 26 people have been arrested for a variety of offences," London's Metropolitan Police announced on Saturday hours after numerous protests kicked off in 25 cities in the UK, including London.
It was also revealed that 10 officers have sustained injuries "during the operation," but none of them have been serious.
In a statement, Commander Ade Adelekan, who is leading the "policing operation," said the "vast majority" of protesters have adhered to social distancing guidelines "engaged with my officers when required and left when asked."
A small majority being less cooperative, however, led police to move to "the enforcement stage," according to Adelekan.