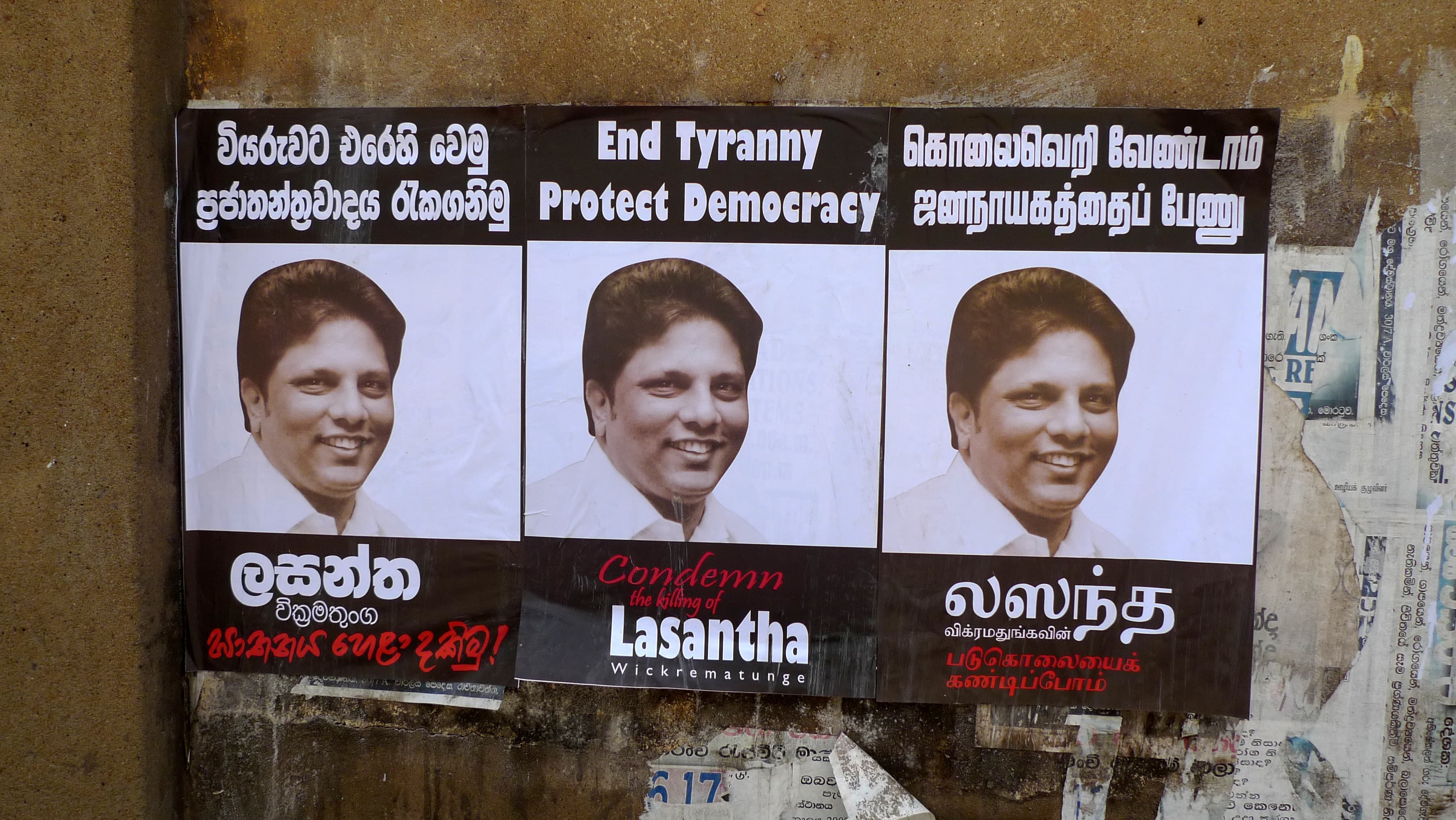 )by Eleanor MorleySaturday, 22 October 2022
Israeli security forces shot and killed the revered Palestinian journalist Shireen Abu Akleh on 11 May this year while she was covering an army raid in the occupied West Bank. She was wearing a press vest and surrounded only by other journalists, one of whom was also shot in the back.
Just a few weeks later, British journalist Dom Phillips was murdered in the Brazilian Amazon rainforest, along with activist Bruno Pereira. He was reporting on illegal poaching on Indigenous lands, which has been given the green light under President Jair Bolsonaro.
Both killings sparked international outrage, and their proximity was a reminder that journalists are all too often murdered for uncovering stories that powerful people would prefer remained hidden.
At least 2,658 journalists were murdered from 1990 to 2020, according to the International Federation of Journalists. Most were killed in reprisal for their work, rather than by crossfire in hazardous situations. More than half were working in ten countries notable for war, state-sanctioned violence and corruption. Iraq was the deadliest place, followed by Mexico, the Philippines, Pakistan and India.
In eight out of ten cases when a journalist is murdered, the killers are not convicted.
Three leading press freedom groups—Free Press Unlimited, Committee to Protect Journalists and Reporters Without Borders—approached the Permanent Peoples' Tribunal in 2020 to obtain some form of justice for three journalists who lost their lives as a result of their work: Miguel Ángel López Velasco from Mexico, Lasantha Wickrematunge from Sri Lanka and Nabil Walid Al-Sharbaji from Syria.
The Permanent Peoples' Tribunal, first convened in 1979, describes itself as "an international opinion tribunal competent to rule on any serious crime committed to the detriment of peoples and minorities". The concept was inspired by the 1966 Russell Tribunal, initiated by British philosopher Bertrand Russell and Jean-Paul Sartre to investigate US war crimes in Vietnam. Today, it is composed of a president, four vice-presidents, a secretary general and 66 international members from various disciplines including law, sociology, economics and the arts.
More than 50 sessions of the Peoples' Tribunal have been held over issues including the predatory behaviour of multinational corporations, the International Monetary Fund and World Bank, a living wage for Asian garment workers, Myanmar's crimes against the Rohingya and Kachin peoples, and the violation of human rights of migrants and refugees.
"Most Peoples' Tribunals are organised to hold states accountable for violations of international law by building public awareness and generating a legitimate evidence record", notes the Tribunal on the Murder of Journalists. They "can also play an important role in empowering victims and recording their stories".
Its existence is a tacit recognition that the existing institutional framework that purports to uphold international human rights, such as the United Nations' International Court of Justice, frequently fails to do so.
With regard to the murdered journalists, the tribunal found, in a summary judgement released 21 September, "That through their acts and omissions (the lack of investigation, the lack of reparation to the victims, and the full impunity) the States of Mexico, Sri Lanka and Syria are guilty of all of the human rights violations brought against them in the indictment".
The Peoples' Tribunal has no legal authority, and none of the governments accused submitted a defence or engaged with the process. But when the judgement was delivered in September, it was witnessed by relatives of the slain journalists holding photos of their loved ones.
Miguel Ángel López Velasco was murdered along with his wife and son on 29 June 2011 inside their home in the Mexican port city Veracruz. Miguel was a well-known columnist who wrote about politics, corruption, crime and drug trafficking—often implicating officials from the administration of Governor Javier Duarte. His son, Misael, was a photographer who worked alongside him.
Veracruz is the deadliest place in Mexico for journalists. Of the 31 journalists murdered in the area since 2000, eighteen were killed during the term of Duarte in 2010-2016. Reports submitted to the tribunal reveal that Duarte personally threatened numerous journalists. None of the investigations into the 31 murders in Veracruz have been solved, which reflects a national pattern of impunity for killing journalists.
Lasantha Wickrematunge was one of the most prominent Sri Lankan journalists to report critically on government officials during the escalating war against Tamils in the late 2000s. He became a direct target of President Mahinda Rajapaksa and Defence Secretary Gotabaya Rajapaksa after publishing articles in his newspaper the Sunday Leader that exposed their corrupt practices.
In the weeks leading to his death, Lasantha told his family that he was being followed by a group of men on motorcycles who were later identified as members of the Ministry of Defence's Tripoli platoon. Days before, a funeral wreath had been delivered to his office, as well as a copy of his newspaper with the message in red paint: "If you write, you will be killed". Just days before he was murdered, soldiers armed with automatic weapons stormed the independent TV station where he presented a weekly current affairs program.
Lasantha was murdered on 8 January 2009 at a busy intersection less than 200 metres from a military checkpoint. "Black-clad masked commandos drove up on motorcycles, battering Lasantha and smashing his car windows", describes the tribunal's case file on Sri Lanka. "After punching a hole in his skull using a sharp instrument, the motorcyclists sped off and entered a 'High Security Zone' under the exclusive control of the Sri Lankan Air Force … he died hours later."
Sri Lankan authorities failed to conduct a credible investigation into his murder, and numerous interferences into the investigation have been documented by independent agencies. Gotabaya Rajapaksa dismissed the killing in an interview with the BBC as "just another murder".
Nabil Al-Sharbaji was a young blogger, journalist and political activist during the Syrian revolution of 2011. He helped organise demonstrations in the town of Darayya against President Bashar al-Assad, and documented and photographed the unfolding revolution. He coordinated a group of young activists and journalists through the Darayya Local Coordinating Committee, helping them to document the crimes of the regime.
Nabil was first arrested in 2011, and then again on 26 February 2012, without a formal charge. He was taken to a number of different prisons run by the military, where he was tortured and denied access to a lawyer.
On 3 May 2015, Nabil died in Sednaya Military Prison as a result of the conditions of his imprisonment and the torture he had been subjected to for three years. His body was not returned to his family, who were only informed of his death weeks later.
All three of these cases are symptomatic of the broader repression of journalists in Mexico, Sri Lanka, Syria and beyond, and the impunity granted to perpetrators.
Gill Boehringer, former dean of the Macquarie University Law School, who served as a judge for this hearing, spoke to Red Flag about the wider problem.
"Lots of terrible things have been happening increasingly in the last decade or two, and people in many countries no longer have organisations which can resist governments effectively, like strong independent trade unions", he said. "In many cases journalists are the ones left exposing the corruption, the brutality, all the things that states and corporations are doing."
Often, the same organisations ostensibly responsible for investigating violent crimes, such as the police, are the ones doing the killing, with the support of legislators who have an interest in silencing dissent to their domestic violence and corruption.
For example, a joint investigation by London-based research group Forensic Architecture and Palestinian rights group Al-Haq uncovered evidence that Shireen Abu Akleh was deliberately killed. Yet an Israeli investigation admitted only that there is a "high possibility" she was "accidentally hit" by Israeli fire. There will be no criminal investigation.
The summary judgement of the tribunal acknowledges this institutional bind, which often results in perpetrators never facing justice. The tribunal encourages the rebuilding of democratic, grassroots organisations as a means to challenge impunity and the constriction of freedom of expression.